I love camping - but I haven't had the chance to go camping for the last couple of years. That is why I made this series of loops about the experience of camping, hiking and just being - In Nature.
This time I wanted to make something a bit different, I notice a lot of my clients want short looping content as well as fully animated commercials. So I thought why not make this personal project in the form of 3 fully animated loops.
I've also made some closeup / handheld looking renders to see if I could get more / a different vibe out of the same highly detailed scene.
These are the initial sketches I made to see if it was a project I wanted to put more time in. And experiment with possible concepts and compositions.
I've also made a couple of breakdowns of the different scenes.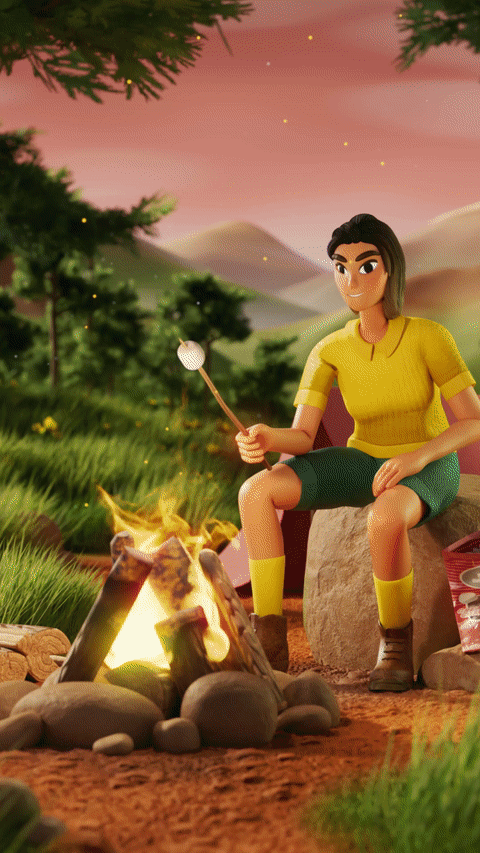 And finally, these are some high-res renders of the different scenes.