For the love of food - An illustration about fancy food love or food snobbery 
(which I very much also take part in) 
The last couple of years more and more people around me started to become a bit food obsessed. Finding the best places to eat, buying the newest cookbooks, drinking natural wines in the hip local wine bar and buying 16 euro artisan coffee beans became the norm not only for my friends but also my for generation (I'm turning 30 next year) - or those who live in Amsterdam at least.
They even coined a term for this group of people: ''Havermelk elite'' which translates as ''
''Oat milk elite'' - named after the milk substitute mostly used in cappuccinos drank by the same group.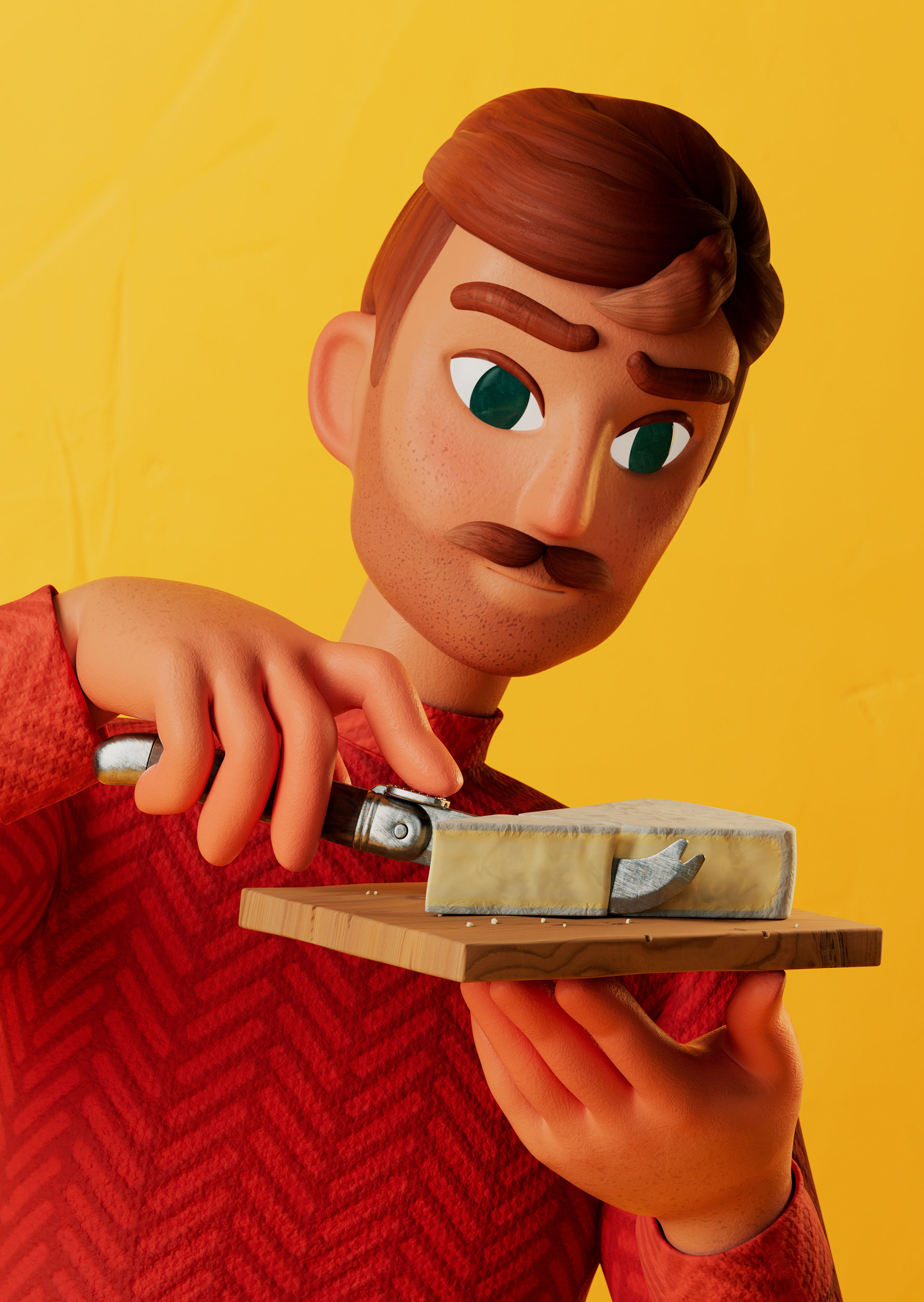 This whole phenomenon fascinated me, and I started to run into more and more people becoming quite snobby about certain wines, cheeses, coffee etc.
So I decided to create a character that embodies this group - A lover of food and drink who's probably a bit of a snob as well.
I made some pretty detailed sketches that really embodied what I tried to convey - before starting in 3D. That made the 3D process pretty quick and easy.
I've also turned this set of illustrations into my holiday greetings cards for the end of 2022, because I found they had a pretty festive vibe. :)